Benefits
You can capture terminal emulator (or telnet) sessions using Radient software's CommNet or Secure CommNet packages. TextPipe Pro can then process the captured data to:
Reformat it
Remove unwanted lines
Search and replace text
Process text and send the result to the clipboard to be pasted back into the session
Reformat it for loading into a database
Load it into a database and much more. You can even download a file and process it after downloading - automatically!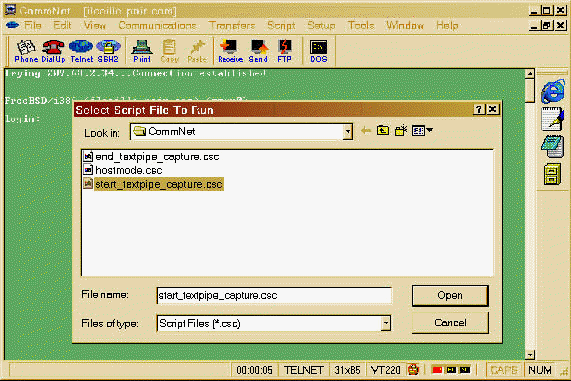 Downloads
You will need to download both programs to benefit from the combined power of TextPipe Pro and CommNet. TextPipe Pro can also be used on its own to extract data from databases, or to manipulate text like websites, program source code, Framemaker files and more.
Orders
Support