Do you have international conference calls or meetings?
Don't wake your boss at 3am! Time Zone Helper shows you the working time overlap between you and colleagues or friends overseas or in different time zones. You can use Time Zone Helper to simply show you the time zone difference, or you can use it to print a chart showing the overlap between you and people you call regularly, or you can even paste a time zone chart into an email so that the other parties can see the optimum overlap as well!

You can also place Time Zone Helper's chart on your website, to inform customers of the best time to call. You can also place it on invoices and other customer material.




Multi-user, Multi-country
Time Zone Helper is a must-have for scheduling international conference calls and calling friends overseas! :

Allows different users to have different working hours
Displays the optimum time zone overlap for each user - this is the best time to make a phone call
Time Zone settings can be saved for future use
Any number of users can be added - great for conference calls
Time zones can be manually entered
Shows different colors when the overlap is for a different day e.g. Thursday in the USA and Friday in Australia.

Other Applications
See TextPipe Pro for fixing text data in files or websites, or see DataPipe if you need to process live database records using TextPipe's manipulation capabilities, ResumePipe if you need to cleanse and process emails, WordPipe if you need to search and replace in many MS Word documents, or ExcelPipe for Excel spreadsheets.



Some of Our Clients
Time Zone Helper is used by many home users to coordinate phone calls with their friends and relatives overseas, and is also used by ManPower France and many other large companies to schedule international conference calls.


See time zone overlaps graphically between multiple people in multiple time zones (Click to enlarge).

Time Zone Helper is a great conversion chart for time zones. You can easily program in the time zones you want and it gives you a simple to read chart with all times listed for you, making it a snap to plan international calls, etc! I found this program extremely user friendly and helpful!

Rating-*****

The Informer
Official Newsletter of the Trejas Computer Club

System Requirements

Time Zone Helper runs on Microsoft® Windows® 10, 8, 7, Vista®, 2012/2008/2003 Server, XP x32 and x64.


Try Time Zone Helper today!
Awards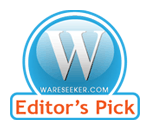 Wareseeker.com - May 2010